Animal Intelligence Software, Inc. has been dedicated since 1993 to keeping veterinary medical records integrated with all other practice management functions. With the help of vet management software and cloud-based vet management solutions, you can organize medical data, and keep all records up-to-date without any hassle. Let's have a look at some add-ons that can help you integrate all aspects of patient care into your records.
Laboratory Add-On
The AIS, Inc. laboratory add-on AILabLinx™ is designed with unique technology dedicated to making it simple and easy to transfer lab reports into a patient's record. With the help of the AILabLinx™ add on module, you can easily transfer data accurately from your inhouse laboratory analyzers or your outhouse laboratories to patients' records seamlessly.
AILabLinx™ can create standardized reports and even compare similar results over time to help manage special patients, such as diabetics. With doctor-centric records, all staff can keep patient records up-to-date concurrently without locking records. AILabLinx™ allow you to create graphs that can help with calculations.
If you use the add-on of AIMedPortal, to help simplify client marketing tools to send campaigns and announcements. AIMedPortal can also be used independently to record treatments and all client communications.
The Whiteboard Add-On – AITreatment™

Global Vet's whiteboard add-on is another great option used to centralize in-hospital patient care across multiple services or locations within the practice. All staff can see patient care protocols and treatments in real time across the practice.  Doctors can use this add on to establish detailed patient orders for patient care staff. Treatments are recorded seamlessly in the patient record. Additionally, alerts are sent regarding pending and current treatments.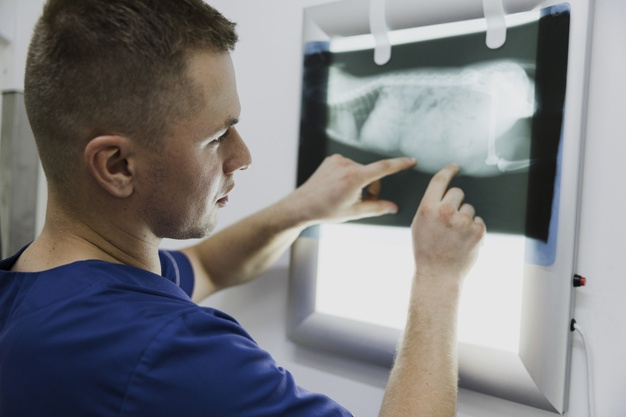 AITreatment™ is used to summarize orders so technicians/nurses can understand them without much effort. As technicians/nurses complete their patient treatments, they simply mark the task done and the patient medical records is seamlessly updated. Using this add-on can help avoid issues such as double-entries, missed treatments, and makes it easier for the doctors and technicians/nurses to communicate. Investing in AITreatment™ will also improve efficiency and support excellent treatment protocols and capabilities.
Integrating QuickBooks with AILedgerLinx™

You can integrate AI applications with QuickBooks, using AILedgerLinx™, to keep a track of profit/loss details, costing, fee collection, prescription details, replenishment details, and much more. Using QuickBooks can make it extremely easy for you to perform financial analysis, address taxes, communicate with your financial professional, record pending payments, and much more.
Animal Intelligence Inc. is an Australian vendor for vet management software that is serving veterinary industries around the world. Your practice can benefit from our wide range of PMS solutions for veterinary practices such as cloud-based veterinary software solutions and much more. Reach out to us today to learn more details about our services.