Veterinary practices benefit from offering personalised services to customers. Personalised customer experience increases customer loyalty and generates higher revenue. Offering personalised recommendations also increases impulse buy and helps to grow the business.
Here are some ways veterinary practices can use an online veterinary practice management software to offer more personalised service to their clients.
Sending Reminder to Clients
Many corporate veterinary practices use the marketing technique of personalised messages to keep in constant touch with their customers and find out their needs to offer them services and products that align with their expectations.
Using a practice management software, you can send automated personal reminders to clients about per vaccination, their next appointment, updates on their lab tests and more.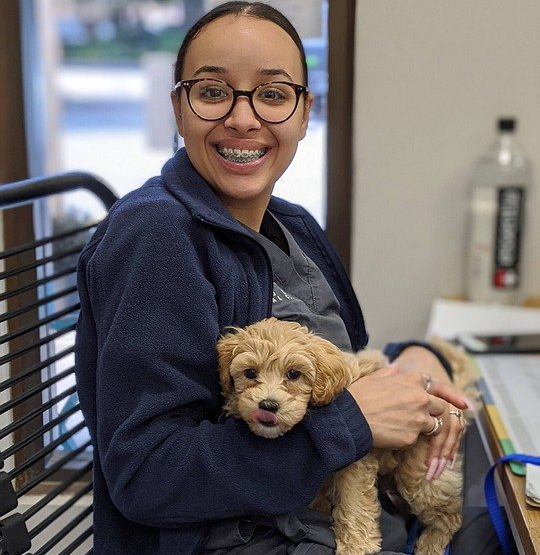 The online veterinary software allows easy storage of client data so you can send your customers neutering offers for their pets, dental service reminders, discounts on long-term medication, information about dietary requirements of pets, and even happy birthday cards on pet's birthdays.
Quick Customer Service
Customer service is essential to growing a business and retaining customers while simultaneously increasing sales. If you provide clients with the information they need when they need it, you're more likely to grow your customer base and increase your profits.
A cloud based veterinary practice management software offers veterinary staff quick and easy communication with their clients which helps them address their real-time needs. For example, a customer can message, email or call your veterinary practice or use the online chat option to get in touch with the clinic staff and have an answer for their query.
The vet management software allows clients to sync up their calendars with the veterinary practice to book new appointments or reschedule an existing one easily. This will enable clients greater control over their actions and increases their satisfaction.
The software also makes automated payment invoices and allows clients and veterinarians to share documents with each other, which enables you to promptly engage with clients and better serve them.
Using Client Data to Suggest Pet Health Plan
A software solution for veterinary practice management helps track and mine client data to develop personalised pet health plans. Data is an underused asset within the marketing industry, which you can utilise to produce more revenue and make your clients and their pets happier and healthier in the long run.
For example, your veterinary practice can create a pet health plan for each client, which uses customer data to provide them with tailored information about their annual health checkups and necessary procedures.
A regular contact with your customers using automated messages and reminders assures them you're prioritising their care and treating them as individual customers who add value to your business.
Purchase premium quality cloud based veterinary practice management software from Animal Intelligence Software, Inc. Our flagship software Global Vet is accessible on all operating devices and routinely backups your data while providing you excellent security and quick customer support. Contact us today to get the leading software solutions for veterinary practices in Australia and around the globe.